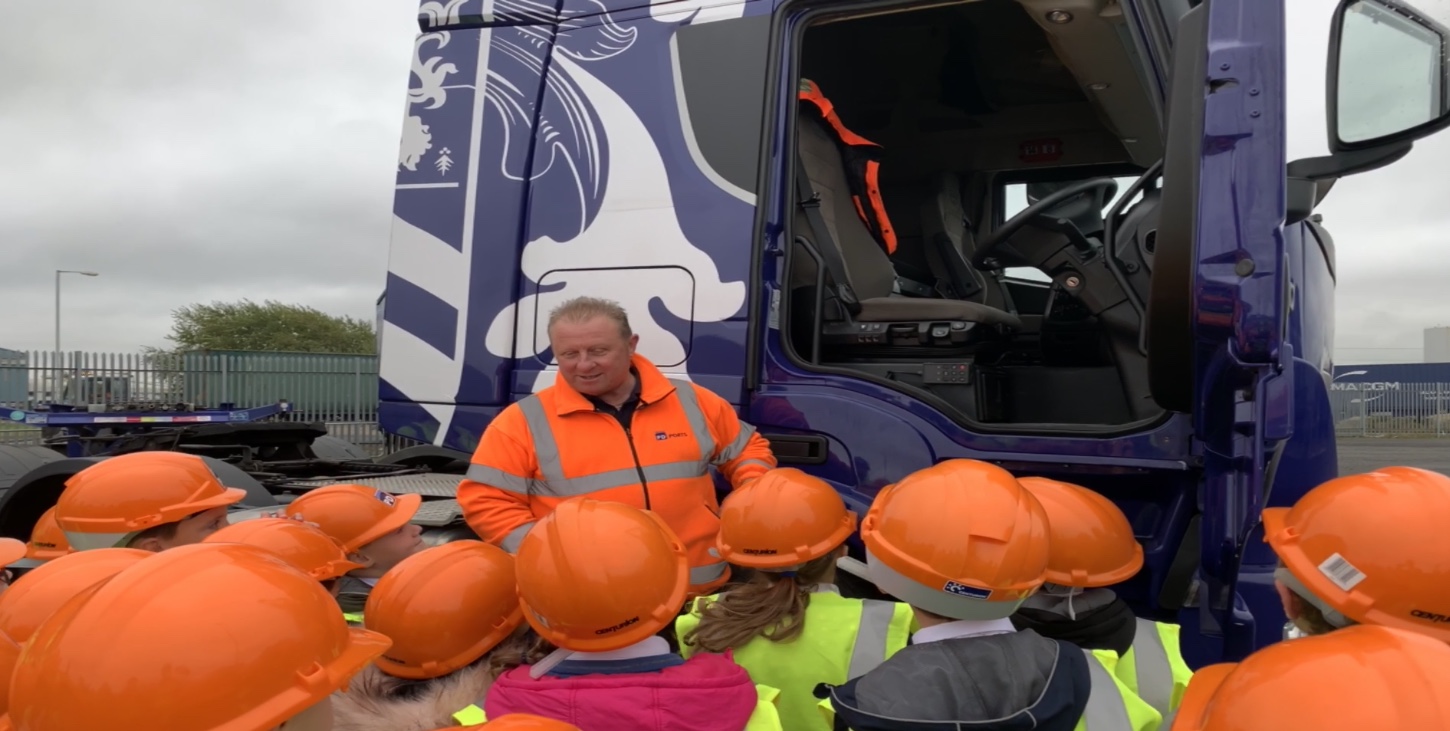 PD Ports has always been a leading light in the local area for helping pupils gain awareness of the world of work. It is such a diverse organisation that you can find any number of job roles within each site across the whole of the Tees Valley. Although they have been brilliant at supporting external events for several years for all ages, the nature of their own port facilities has always meant that at best, younger pupils could at best get a bus ride round some of the access roads.
However, as of last month, that is all about to change. By carefully organising specific stops on the tour, children as young as five can now potentially visit the port. I was 42 before I ever got to see it! The first groups of children, Y2 from Hartburn, visited in three groups over three days and got to see first hand the amazing range of industry that is pretty much on the doorstep of everyone in the Tees Valley. The tours were led by the ever enthusiastic Kirsten Donkin from PD Ports who has been a huge advocate for engaging younger children in the world of work for many years.
Companies can't open their doors every day of the week to schools but PD Ports will strive to run the sessions as often as possible and what they have developed stands as an excellent role model for other companies to copy.
For further details please contact me or Kirsten at PD Ports.