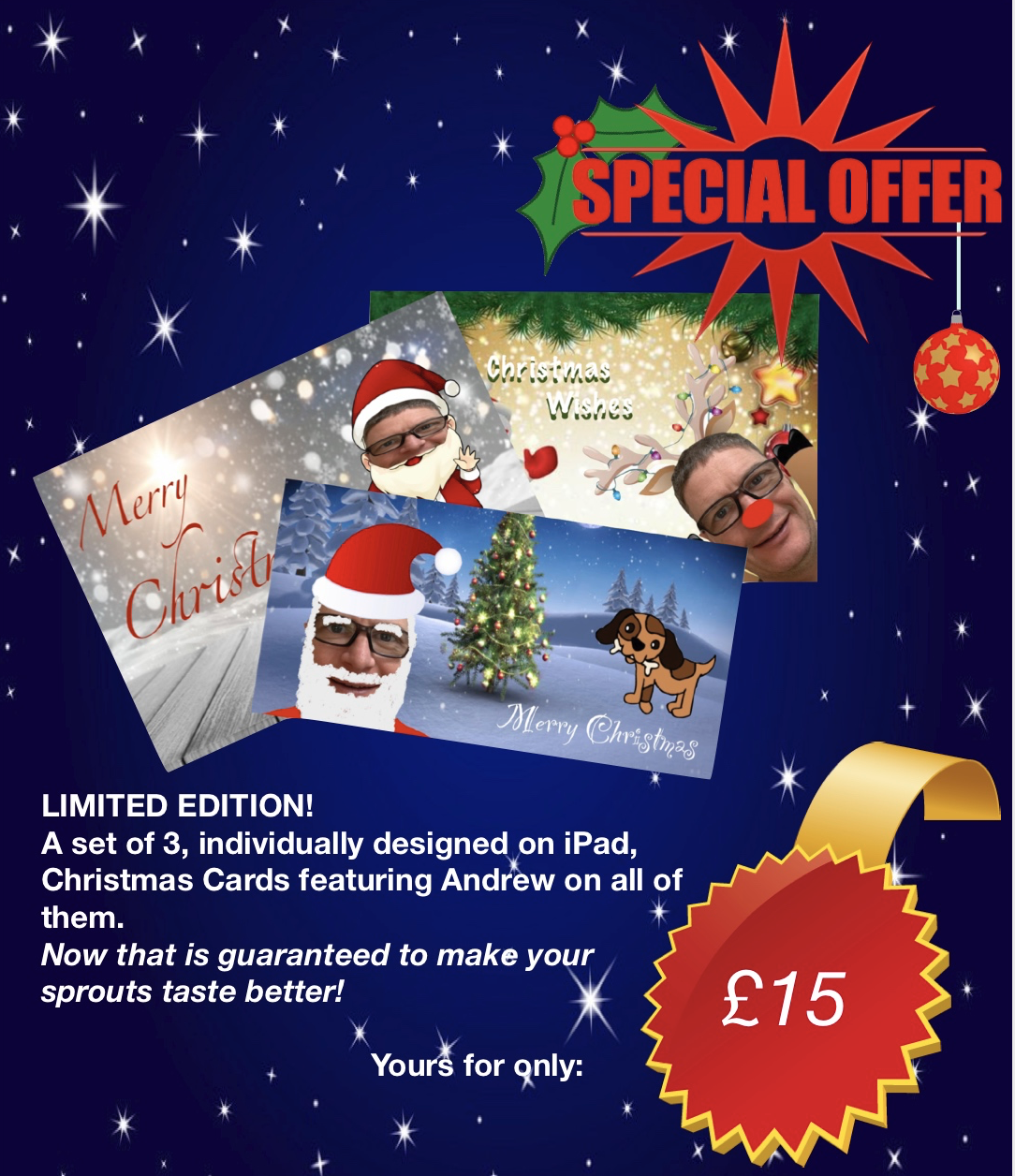 What do you mean 'no thanks?'
I spent hours making them using the really simple to use text and image editing software that is on every single one of your iPads in school. You know, the ones that you use all the time for creative things like creating postcards from history, making non-fiction texts look authentic, annotating texts for deeper analysis…etc
No? You don't?!
Well you are in luck!
During November and December I have a selection of dates available for schools to book me to come and work with your pupils and staff. The focus will be twofold:
a) Create a personalised Christmas card from each child that they can take home to parents (or to send out as a school card)
b) To teach pupils and staff how to exploit the incredibly powerful text and image tools already available on their iPads. These skills will then be transferable to a huge range of uses across all subjects
During these sessions the pupils and staff will be given lots of hands on experience manipulating objects and text to create professional looking results such as: effective text wrapping, use of green screen masking, effective use of web resources and much more.
The sessions will also cover issues around copyright and being a responsible digital citizen.
A full session fits a normal school day and although an average class size works best, the number of students is only limited by available iPads, available space and teacher common sense! Some schools may also want to release other staff from around the school during sessions to benefit from the CPD.
The app required should already be sat on your iPads, it is called Pages and costs nothing.
iPads don't need to be connected to school printers but a computer will need to be available that is.
The session is best suited to KS2 upwards.
A day costs: £290 (including mounting card/envelopes for a class of 30 cards)
Dates available from 13th November.
You can book by emailing me preferred dates on a first come, first served basis.
andrew@sparkteesvalley.com
I know everyone says this but please book early if you would like your children to be involved because I have limited dates available and am already quite heavily booked up for other projects in late November. I don't like having to turn people away!