Actually it wasn't.
I met Carole Haswell last year when she spoke at an event for local businesses. You know Carole, she's from Saltburn? Little lady with a huge personality? She discovered the closest Exo-planet to our own solar system?
Yes that is right, one of the leading astronomers in the World is from the Tees Valley and making history changing discoveries. As well as being a huge advocate for studying science she is also a very proud Teessider and she will be taking part in this year's Dark Skies festival at Hunley Hall (and the wider North York Moors/Dales for two weeks in February). If you would like to book please read the details below. I will be there on Saturday 29th making a short documentary to include in the Aspirations package that most schools are interested in.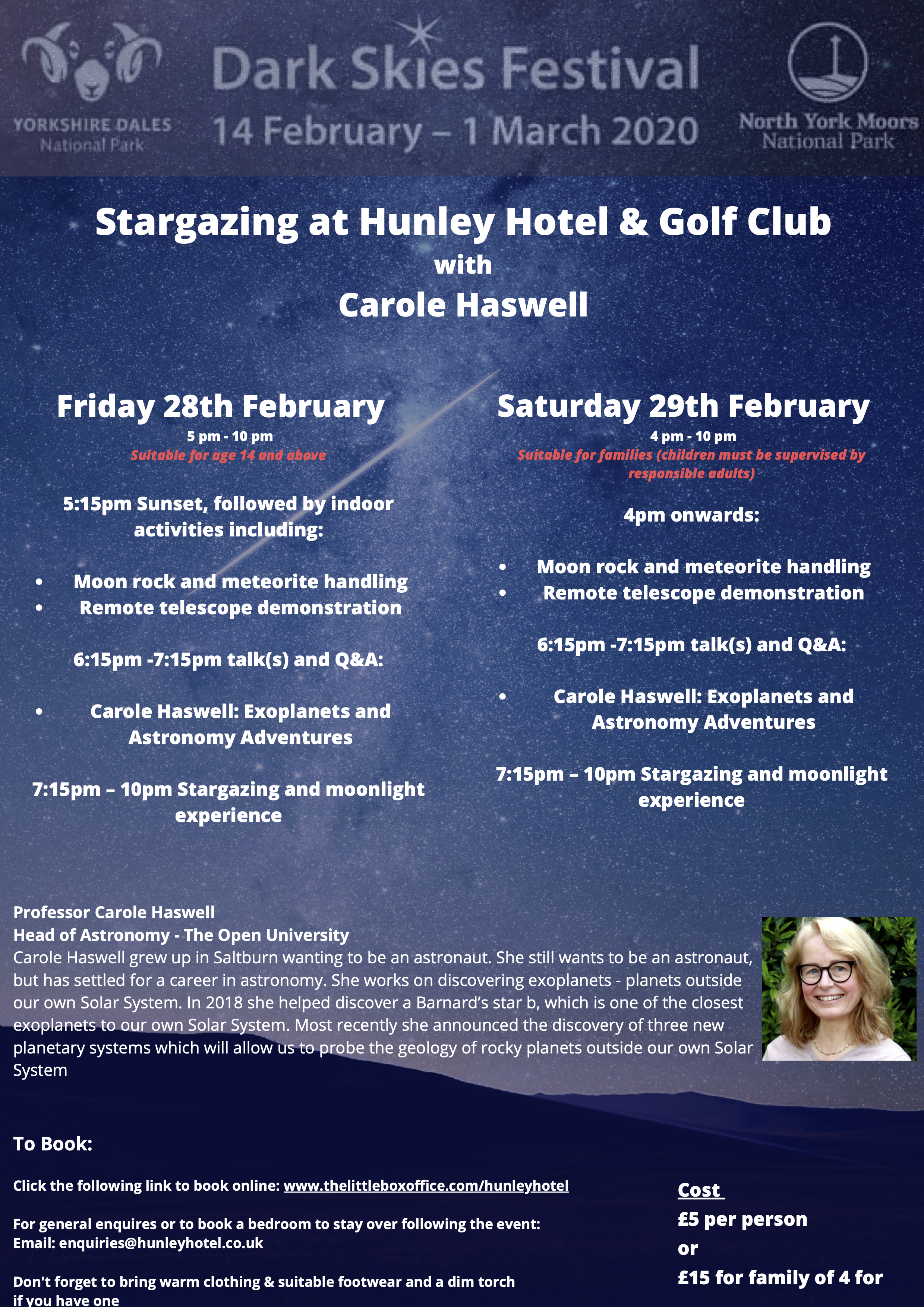 Any questions, please just contact the details on the flyer, click on the image or email me directly.