Teesside is historically world famous for its engineering.
Teesside is growing into a world famous hub of digital innovation.
The children in our schools need to know about these things and develop the skills that will give them the opportunity to thrive in our future economy.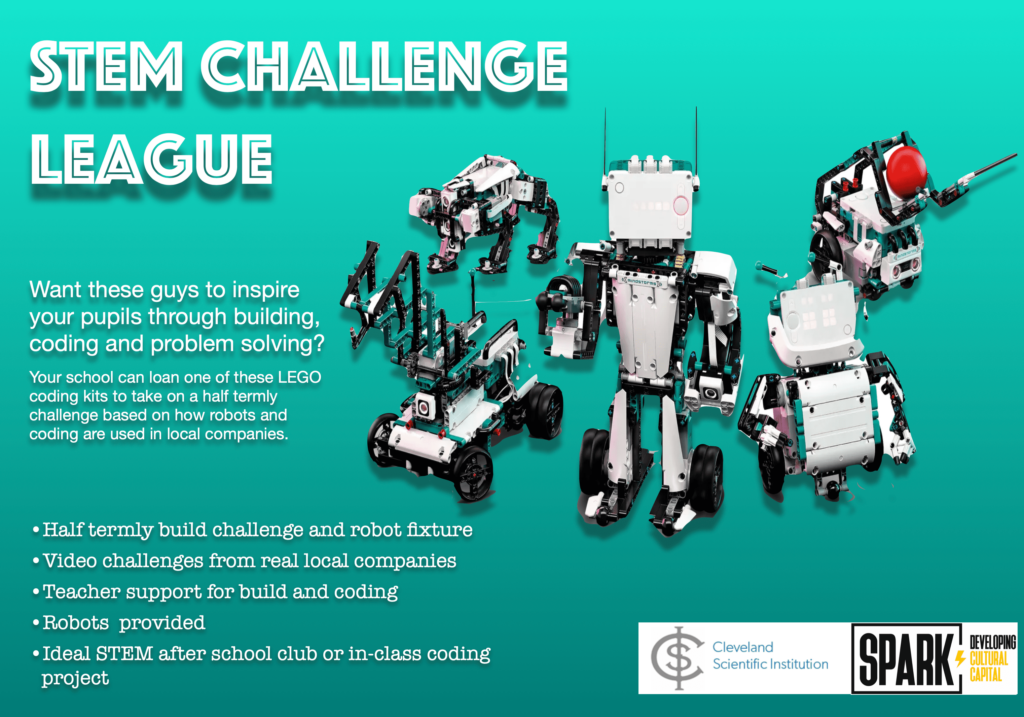 WELCOME TO TEES VALLEY LEGO LEAGUE
18 schools across the Tees Valley are taking part in a year long challenge funded by the Cleveland Scientific Institute. Each Term they are given a new challenge to respond to using their LEGO kits supplied by the funding. Each challenge is based on a real use of engineering and robotics in the local area. The children started the challenge in January and despite huge issues with COVID absences, most have managed to create short presentations or videos of their work.
Critical thinking
Communication skills
Effective team work/organisation of roles
Resilience
Commitment
Problem solving
Sound familiar? Yep, they are often cited as key Enterprise or Employability skills, skills that transfer across roles and sectors to ensure people are successful in what they do. Just watch even one of the presentations below and tell me you wouldn't want these fantastic young people working in your company.
A PROPER CHALLENGE
A huge thanks to the ever supportive Bill Scott, CEO at Wilton Group. As usual, he couldn't wait to help inspire our pupils and took the lead to front the first challenge video. We want authentic challenges that relate to real companies on the children's doorstep.
Below are examples from some of the schools of the work that they have produced, not only building and coding the robots but also producing the presentations of various types. With all of the problems in schools at the moment it is a miracle that any projects got finished at all!
A huge thank you also goes to the teachers and TAs who have managed this on top of everything else that they have to do in school with a side order of COVID making life even more challenging! You are making such a difference to young people's aspirations and sense of agency.
THE WORK
Enough blathering, here are some of the fantastic pieces of work produced for the Spring Term….roll on Summer!!!