Welcome to POW Challenge Day 2023. This post will be updated throughout the day by your pictures, videos and comments that you will send as you work through your tasks so please keep refreshing and sending content.
The resource page for the day is HERE.
Have fun.
St Bedes in Stockton have been planning and researching in groups:
Their teacher commented: 'Year 5 pupils at St Bede's also met Liza, a chartered Financial Planner, who explained her role and told us we could do whatever we want. We then researched the local charities in our area to find out what they do and how we can raise awareness of them to others.'
Great work, I can't wait to see what you produce.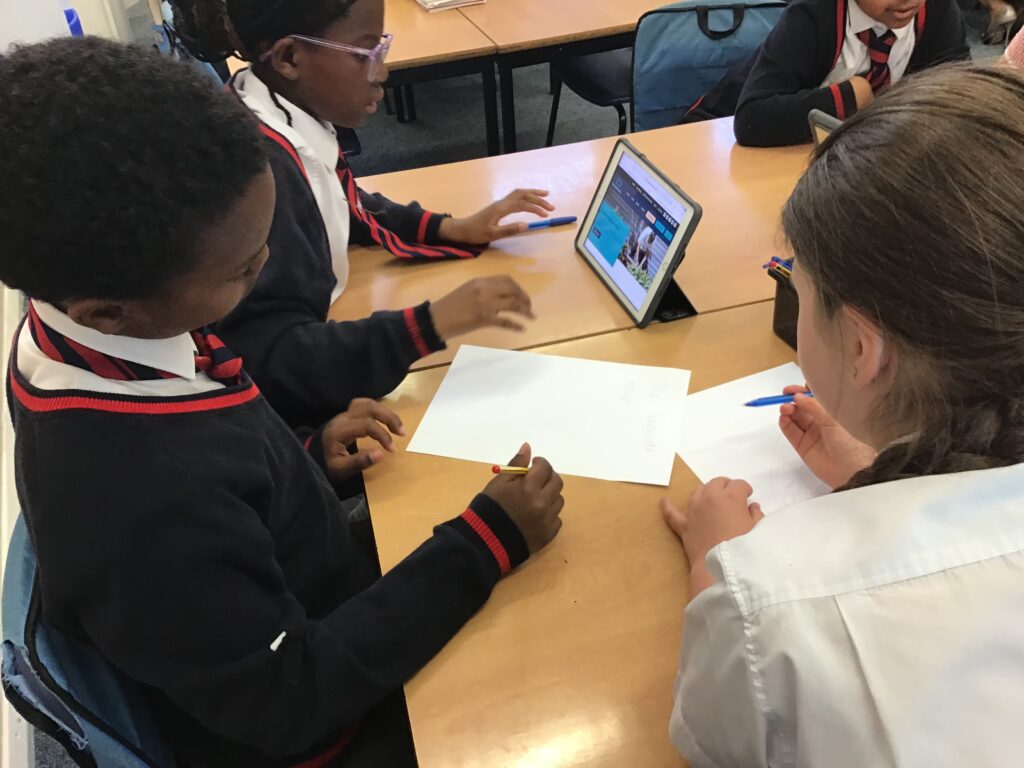 St Helen's in Hartlepool are also well under way:
Their teacher told us that Mia and Lucy from Jacobs are helping them formulate their ideas. Great to see our volunteers making a real difference. Let's see what they come up with.
Over to Ramshaw Primary…
Their teacher told us:
Our morning so far…
We've watched the videos and have been inspired to create resources. We've had a visit from Claire and the children got the chance to ask questions about POW and her way in to charity work. We're all busy with our projects now.
It certainly looks like it!
And from New Silksworth Primary…
Some photos of Year 3 working on the challenge. They worked in teams to research their chosen charities, finding the answers to specific questions such as who the charity helps and how they raise money. Then they created posters to encourage others to fundraise or donate to their chosen charity.
Loving the concentration and focus that is obvious from the photos.
Oh dear! Pennyman Y5 are getting enthusiastic!
Well their teacher told us:
Kids are loving it, they've been really inspired by each of the charities and love the freedom to create their own work. We're creating posters, iMovies and eBooks!
THAT is exactly why we do these events to apply their skills in a real situation.
Finishing touches at Ramshaw
Accompanied by some images taken by Claire our HOO
Meanwhile, back at St Helen's
Breckon Hill worked on range of responses to the Challenge
Claire our Head of Operations popped in to see the work that the children had been doing and captured some images of their work.
And some images of St Helen's children working
A taster of some of Wilton's fabulous work from today
There is more to come but for now these imags show the range of work that the children did. The teacher commented: The children had such great ideas, discussions and ways to get other people to think about their chosen plight.
Great team work in action at Brambles
And a barrage of movies from Pennyman Y5 complete with behind the scenes images
And some fabulous work from Pennyman